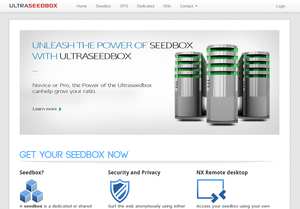 Today, an old favorite, UltraSeedbox, is going to present us, with the help of Enon, four of their packages. The company is already 3 years old, based in India and has got a ton of positive reviews around the NET. You can check some of them out here.
Before I start I would like to point out that I have previously used their services and adored this company

The seedbox packages names are all based on cold weather. What do I mean? Well you've got Thunder and you've got Storm!